OUR DELIVERY SERVICES
---
With Delivery Zone dare to do the things you once thought were not possible.
Go ahead and remove that errand off your list. Just tap and a messenger appears.
Here are some things you can do with us:
Why Delivery Zone?
---

Network
Wide network of available drivers.

Priority
Priority or Scheduled Service (30 days in advance)

 Adaptable
 Selection of 4 types
  of vehicles: moto,
  moto with case,
  Car or SUV.

Convenient
An app that lets you view order history and track your orders.

Supermarket
With Delivery Zone we optimize your supermarket shopping process, with more tan more than 20 categories in our app at your disposal you can select the products you need and get them the same day.

Food delivery
Tired of always eating the same food? With Delivery Zone you can choose your menu from more than 100 restaurants or request the order from your favorite restaurant, through our Mandados section. You can pay with cash, bank transfer or by registering your credit card in our app.

Messenger service
Explore the universe of possibilities we have for you with our messager service section. Send, receive or buy anything you want !, You have at your disposal several types of vehicles based don your needs.

Priority service
Do you need an exclusive messenger to solve a delivery in record time? With our specialized service, that urgency is no longer a problem.

Errands
Have you ever felt the need to be in two places at the same time? we have. That's why Delivery Zone solves these procedures for you, such as tuition payments, services, license plates, Social Security tabs and much more.

DZ Cash
There is no money at the ATM? Did you forget your wallet and require cash? Do not have cash but, do not want to leave your house? We deliver the money you need, to your office, restaurant or home with charge to your credit card.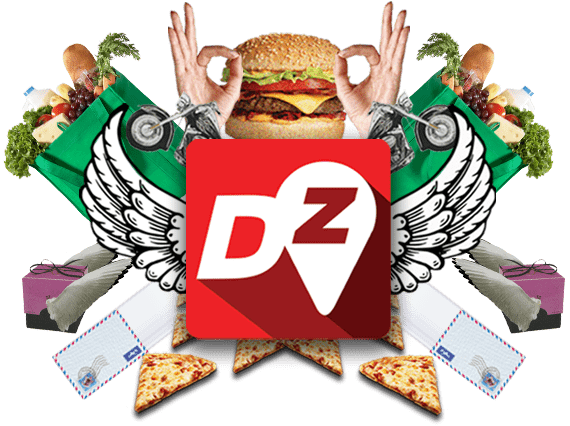 Delivery Zone is the technological platform that offers flexible on-demand messaging and home delivery services for SMEs and users looking to increase sales, decrease operating costs and boost efficiency of their logistics and distribution projects.

Delivery Zone seeks to democratize messaging services and make it accessible to all users, based on collaborative economy and the use of technology.
Our Vision
---
To create the urban delivery network that is as reliable as tap water, that adds value each individual's to daily life just by entering in contact with it.